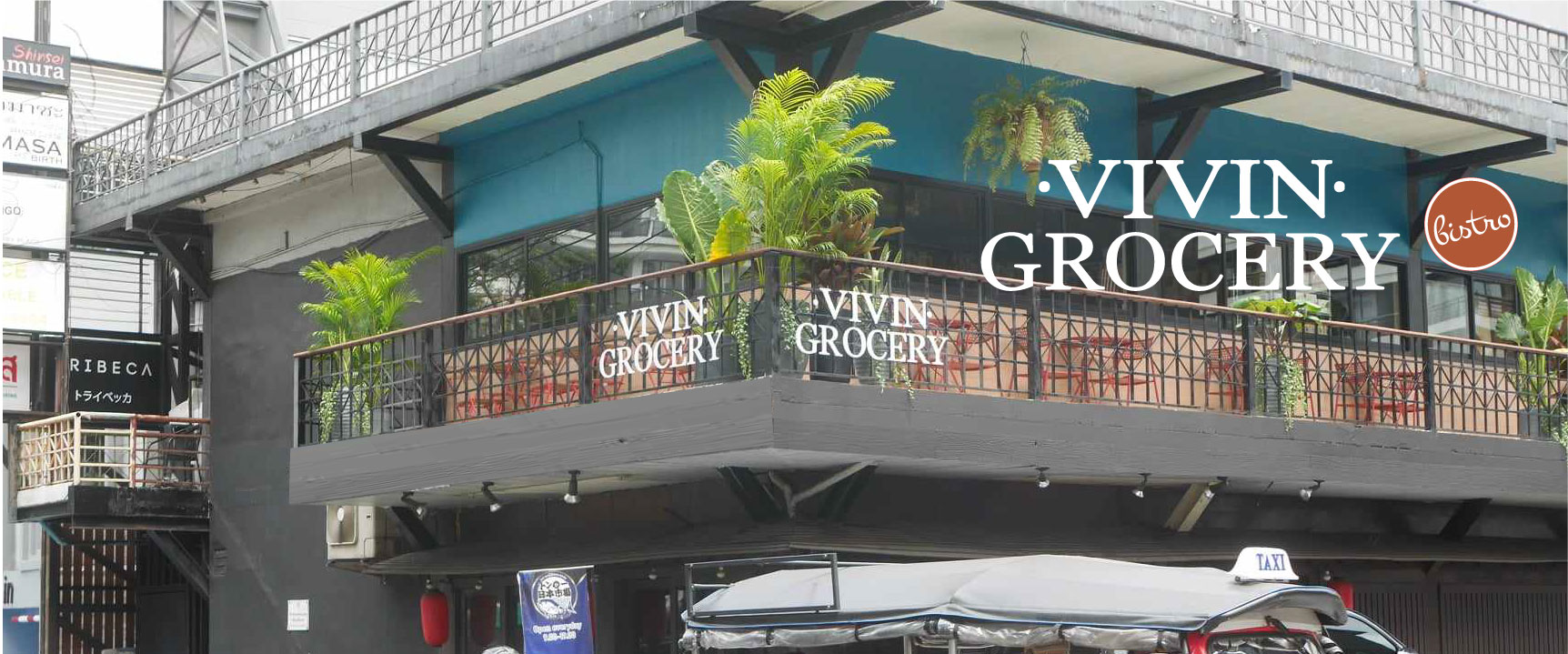 Grocery, Bistro & Bar in Thonglor 13  – Open everyday

"A charming grocery and bistro restaurant located on a corner 2nd floor with an intimate and cheerful atmosphere to dine-in, takeaway for lunch, brunch, apéro and dinner, with an open space indoor, outdoor street view terrace and parking available, plus we're pet friendly inside and out. The venue is ideal for private parties and celebrations. Our groceries are artisanal, made in Thailand, organic or natural. Delivery available at VIVINgrocery.com". VIVIN Grocery unveils the new branch at Thonglor 13, a vibrant hub adored by discerning gastronomes for its diverse array of Japanese, Thai, and international eateries, complemented by enigmatic speakeasies and sought-after nightclubs. Nestled within Nihomura Mall, on the second floor adjacent to the Japanese Fresh Wholesale Market, VIVIN Grocery introduces their acclaimed fusion of grocery store and bistro restaurant to one of Thonglor's most bustling streets, flanked by landmarks like Samitivej Hospital, 953 Community Mall Thonglor, and The Commons Thonglor, VIVIN Grocery brings to the neighborhood a different kind of innovative and distinct local and artisanal contribution to its culturally affluent mix.
VIVIN Grocery's restaurants offer a distinctive "Shelf to Plate" dining affair, merging Thai, artisanal, organic, and natural products directly shared with the connected grocery. This combination presents Thailand's locally sourced richness through wholesome French-European and Western comfort dishes, highlighting the finest Thai artisanal cheese and homemade charcuterie.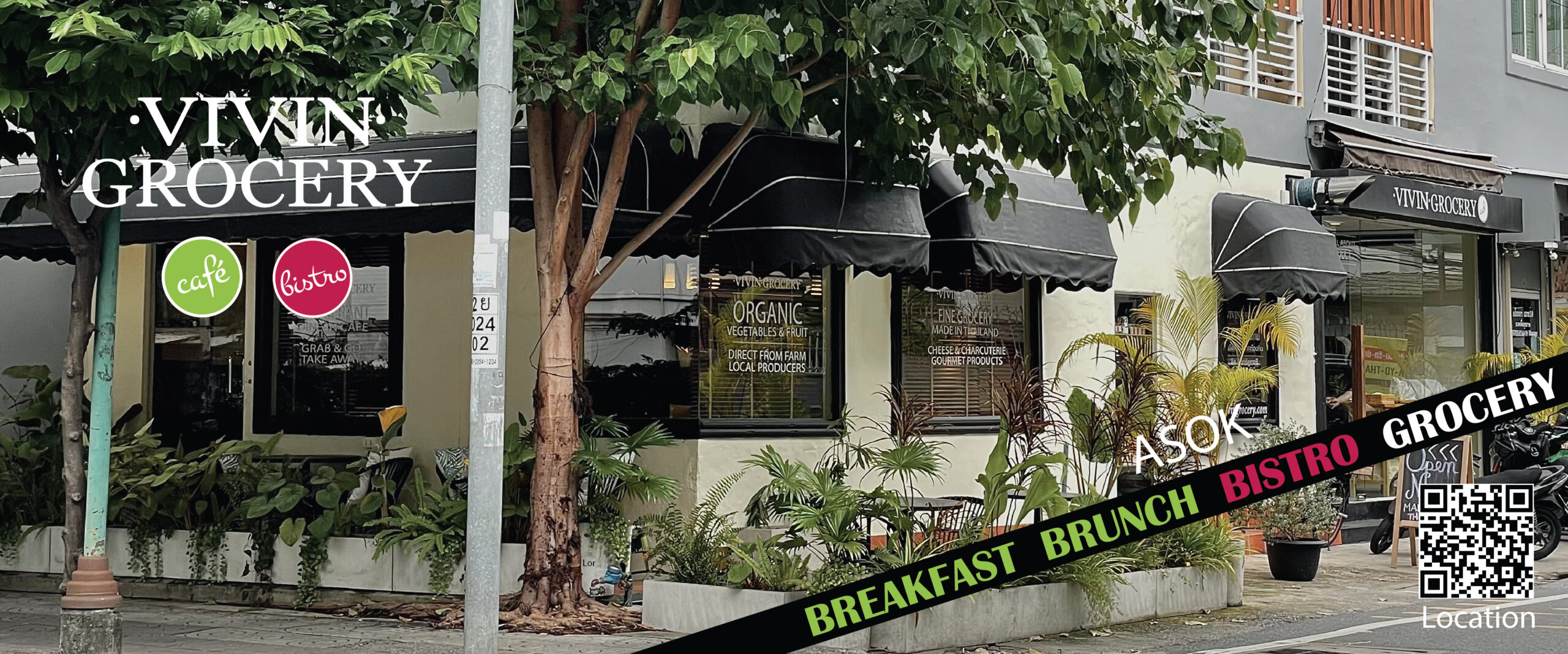 Grocery, Café and Bistro – Open everyday 
"On a bustling corner of Bangkok's popular resident area and tourist destination of Asok, the Café & Bistro offers warmth and comfort for visitors and locals to enjoy breakfast, lunch, brunch and even a Bistro menu for dinner. Dine on our leafy terrace, spacious indoor restaurant or enjoy our integrated fine grocery store, where you can pick up grocery essentials, takeaway meals or shop for souvenir gifts. Our groceries are artisanal, made in Thailand, organic or natural. Delivery available at VIVINgrocery.c